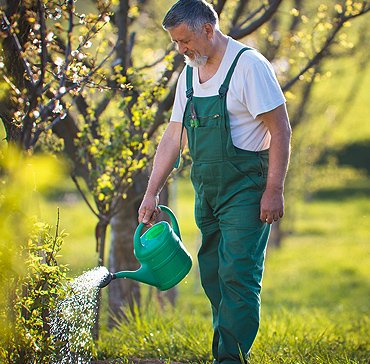 We at Lavin Lawncare and Landscaping
Lavin Lawncare and Landscaping was started in 2000 by Sherry Lavin, President and CEO. Her main goal was to bring a new perspective to the industry by focusing on quality products, unparalleled customer care, and business integrity. Lavin has successfully built her lawn care and landscaping business over the last 19 years by "hard work and dedication to detail".  Lavin Lawncare and Landscaping proudly works with various residential, commercial, industrial, and municipalities across the Metro-Detroit Area.

We Specialize in the Details!
This is accomplish by hiring employees who take pride in their work.  In addition, every crew is sent out with a supervisor assuring that the highest quality of service is delivered to our valued customers.
our promise
We will conduct our business with honesty and integrity.
We will provide excellent customer service with a smile.
We will do what we say we are going to do.
We will always grow and sell only the highest quality plants.
We will always give back to our community.
Excellent Service
Our customers are the life blood of our business and they will always come first.
Clean Working
We promise to leave the job site better than we found it; Home Sweet Home should stay that way.
Quality And Reliability
We will show up when we say we will with quality products and our passion for work.
Onsite Nursery
Our 9 greenhouses are stocked with a full range greenery allowing us instant access to all your landscaping needs.
If you have any emergency landscaping need, simply call our 24 hour emergency number
Quick and Reliable work for
landscape and gardening