Design & Installation
There is a reason why Lavin Lawncare and Landscaping is one of the most popular lawncare businesses in the metropolitan Detroit area. They are not your run-of-the-mill landscapers. they are a team of knowledgeable professionals who view landscaping as an extension of your personality. Lavin is dedicated to exceeding their clients' expectations.  Because, at Lavin, landscaping is not just their business, it is their passion.
Our process begins with you, and a discussion with our certified in-house designers. From there we can determine how to craft the perfect outdoor scene to complement your interior's essence. Using the latest technology and expert insights within the landscaping industry, our dedicated landscape designers can offer you a range of options to enhance your property to give it the appeal it deserves. Our work isn't done you're happy.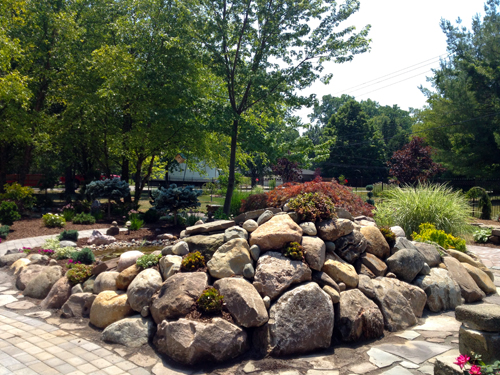 Key Services
Combining functionality and creativity, we contrast colors, sizes and shapes to create breathtaking views which evolve with the seasons.
Certified Professional
Patios & Walkways
New/Revised Construction
Custom Lighting
Feature Areas
1yr Warranty Plants/Trees
If you have any emergency landscaping need, simply call our 24 hour emergency number
Quick and Reliable work for
landscape and gardening