Irrigation Services
Watering your lawn or garden is key to preserving its lush beauty. Our irrigation experts have the experience to carefully design your hydration system to ensure the most efficient coverage. Whether you have a large commercial area or just a simple residential yard, we can create a custom irrigation system that delivers water exactly where it needs to be.
Whether you are looking for a new irrigation system or need to replace/repair your current one, the experts at Lavin are just a phone-call away.
Key Benefit of Service
Using the latest technology and expert insights within the landscaping industry, our dedicated landscape designers can offer you a range of options to enhance your property to.
Prevent disease & weeds
Conserve water & time
Preserves soil structure
Proper nutrient release
Garden flexibility
Allows you to get away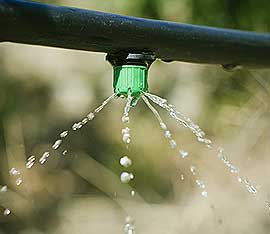 If you have any emergency landscaping need, simply call our 24 hour emergency number
Quick and Reliable work for
landscape and gardening